Start a Business of Making Copra Cake
Start a Business of Making Copra Cake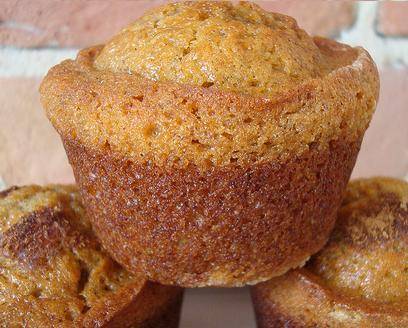 Copra
C
opra is the dried meat, or kernel, of the coconut. Making copra — removing the shell, breaking up, drying — usually is done where the palms grow. Today, large plantations with integrated operations have appeared, but in former years copra was collected by traders going from island to island and port to port in the Pacific Ocean.
Coconut oil is extracted traditionally by grating or grinding copra, then boiling it in water. It was developed as a commercial product by merchants in the South Seas and South Asia in the 1860s. Nowadays, the process of coconut oil extraction is done by crushing copra to produce coconut oil, and the by-product is known as cake.
Two types of copra namely milling and edible are made in India. Milling copra is used to extract oil while edible grade of copra is consumed as a dry fruit and used for religious purposes. Milling copra is generally manufactured by adopting sun drying and artificial means.
Substantial quantity of milling copra is manufactured using modern hot air driers resulting in the availability of superior quality copra, which is required for the manufacture of best grade coconut oil. A good number of farmers' co-operative societies are also involved in the manufacture and marketing of milling copra.
Milling copra is available in different grades. Edible copra is made in the form of balls and cups. Different grades of edible copra are available in the market according to the size, colour etc.
Product description
Copra is the cut, dried endosperm (nutritive tissue) of the coconut, fruit of the
coconut palm from the palm family (Palmae).
Depending on the production process, a distinction is drawn between naturally
dried (sun dried, more valuable) and artificially dried copra.
Quality / Duration of storage
Sun dried white copra or hot air dried white copra is of higher quality. Black, fire
or
kiln dried copra constitutes a lower value variety.
Desiccated copra (broken into pieces the size of grains of rice) or copra cut into
narrow strips is also of very high quality.
Care must be taken to ensure that the product has been matured and is dry for
shipment. The degree to which copra is dried varies considerably, goods shipped
from the Malabar coast (India) exhibit a weight loss of only approx. 3%, while the
weight loss for goods from the West Indies or the Philippines may amount to 10%
or more, depending on variety .
Before loading of the means of transport is begun, the year of harvest should be
ascertained, since old, matured copra could already be rancid due to the high oil
content. A certificate of origin, stating temperature and water content should be
issued.
Oil content:
| | |
| --- | --- |
| | 55.0 - 72.0% |
| | 66.0% |
Intended use
Copra is an oil-bearing raw material and is used for edible oil extraction,
margarine production, cooking fats and shortenings, soap, stearin and desiccated
coconut.
Figures
| | |
| --- | --- |
| Figure 2 | Figure 1 |
Packaging
Copra is transported as bulk cargo or as break-bulk cargo in bags of woven natural
materials (e.g. jute) or woven plastic bags.
Marking of packages



Keep dry


Use no hooks


Keep away
from heat
(solar radiation)

Temperature/ Risk Factor
Copra requires particular temperature, humidity/moisture and ventilation
conditions.
must be protected from all forms of moisture (seawater, rain and condensation
water), since moisture promotes hydrolytic/enzymatic fat cleavage, which then
results in self-heating due to increased respiration.
Main Products:Sugar,Rice,SBM,Maize,copra cake
ZIP Code:627011
Address:12, Sivanthi Patty Main Road, Maharajanagar India
Main Products:COPRA,COCUNUT,copra cake
Address: avanashi coimbatore India
For more detail click on below link
http://www.nmce.com/files/study/copra.pdf
http://www.princeton.edu/~achaney/tmve/wiki100k/docs/Copra.html