Start a New Year and Christmas Business Ideas
(253). New Year and Christmas Business Ideas
Christmas is that time of the year when people tend to spend more than what they could, usually because of the festive feeling of celebration, love, and giving that is felt in the air. Businesses, including toy, electronics, and even clothing are glad that Christmas as close as they get to sell more items and products.. Christmas is celebrated all over the world and there are many exciting things that everyone is anticipating. Christmas parties, carols, exchanging gifts. This season can be a good opportunity to provide people with the products and services that they need for the special holidays. We know that to love money is not good, but to love helping people by providing them what they need is just a wise act that gives anyone a decent profit in return. The following is a list of popular business ideas for the Christmas holiday.
1. Christmas Cards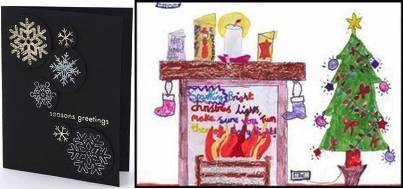 Christmas cards can be made in two ways where the price of the card depends on how it has been created. When it is handmade, especially made artistically natural by children, it may cost more expensive as sheer talent is being used. On the other hand, cards that are made by using software and image printing are priced cheaper as the images can be produced over and over again, using minimal materials.
2. Christmas Candles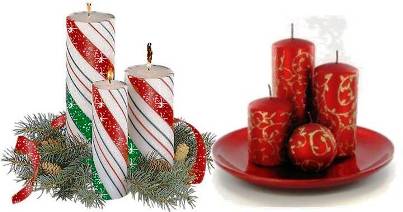 Candles that have the yuletide theme is great for spending some candlelight dinner with your loved ones, or lighting a dark evening while sitting close near a fireplace. These candles are great gifts, especially those ones that are scented or made in accents like Santa, Frosty, or even Rudolph.
3. Corporate Giveaways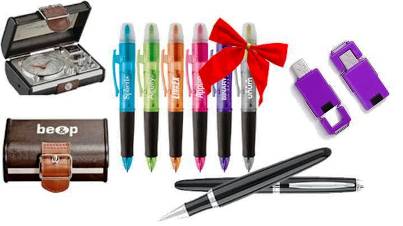 Companies are looking forward to work along with producers or giveaway items to make gift giving less costly but more fruitful. Some giveaway items include printed pens, t-shirts, caps, buttons, notebooks, and more.
4. Christmas Baskets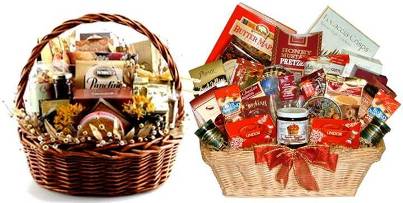 Christmas baskets are used as giveaways by some companies in making the spirit of giving felt to employees and workers, without spending too much money. This business booms not only to companies, but also even to other people who are looking forward to give gifts of food and bundled treats. You just need to be creative in choosing the right products and make sure that everything is covered. For example, when thinking of a $25 basket, you can include chocolates, biscuits, fruit juices, cookies, and peanuts.
5. Personalized Products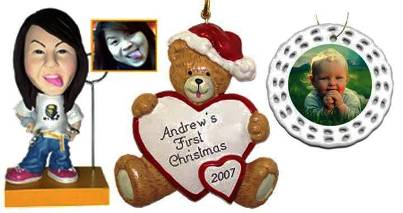 Towels that have the name of the person, mugs that have personal pictures, or even caps that has an embroidered name or detail that is preferred by the individual who will receive the gift, is a great idea. While others would just settle for items being bought in markets or groceries, certain people would still prefer to have gifts that have their names on it. Other personalized gifts include jewelries, bracelets, shirts, pants, gloves, wristbands, and more.
6.Gift Wrapping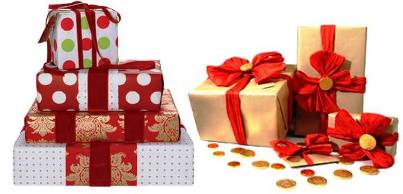 Having gifts wrapped can be very time consuming, especially when you are planning to give gifts for not only the members of your family, but also friends, relatives, and even colleagues. Despite that most retail stores offer a price of about $5 per item, some still find the cost very cheap as time is saved, including assurance that the gift is wrapped nicely. Offering your service on an hourly rate can be very economical.
7. Crafts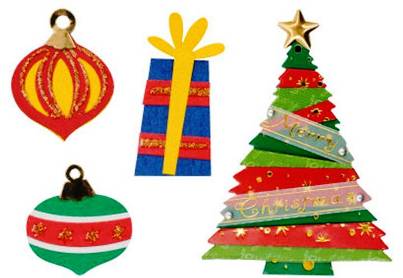 There are so many items that can be created from the mind and skills of a serious businessperson. Particular during the Christmas season, some things that can be bought at large demands are handmade Christmas tree ornaments, handmade paintings, wooden sculptures of the Nativity, Santa figurines, and more. Once created, these things can be sold in bazaars, craft shows, and even over the internet. As this can be very attractive for entrepreneurs, a little bit of capital is needed for materials and labor.
8. Gift-buying Services

Time is one commodity that people cannot buy, as much as they would like to have an abundant supply of it. Because too many individuals are busy with the holiday rush, and may not have an ample amount of time to squeeze in some shopping time, offering your services for shopping for gifts can be very profitable. You can present yourself to friends, relatives, or other colleagues. This venture can be successful if you have a large number of contacts with shops, malls, or other businesses that sell goods.
9. Christmas Decorating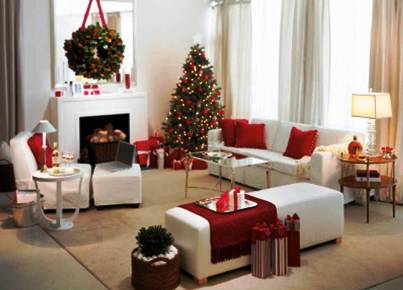 Families would like to have a perfect and fresh Christmas environment, but some are not very fortunate to have the skills and expertise in making the home a very pleasing place. Because of this lacking, some are looking for interior designers that can make the residence a perfect Christmas area. As you may be interested in this venture, you need to be familiar with design principles and places to shop for cheaper pieces and products.
10. Catering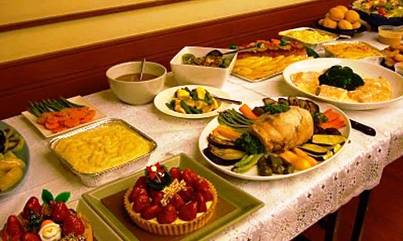 Since the holidays demand for good food, scrumptious treats, and baked goodies, there are people who are looking for places where they can purchase food that can be offered and eaten in parties and other social events. Catering services are great during this occasion since they present delicious food of up to 3-5 delicacies, which takes away the hassle of preparing food and other things in an event. Make sure you have a fine menu to choose from, including staff that can accommodate a large number of people.
Choose your passion and start the business which you can serve best.